Asthma and Food Allergy Management
using Cutting-edge CRD Technology
Chair: Paolo Matricardi, MD, Germany
Molecular allergology in asthma - The use of mite and grass pollen components
Paolo Matricardi, MD, Germany
New diagnostic tools for allergy to furry animals and red meat
Marianne van Hage, MD, Sweden
Allergen components in pediatric food allergy diagnosis
Anna Nowak-Wegrzyn, MD, United States
Allergen microarrays and sensitization algorithms for prediction of asthma
Adnan Custovic, MD, United Kingdom
Summary and future directions
Paolo Matricardi, MD, Germany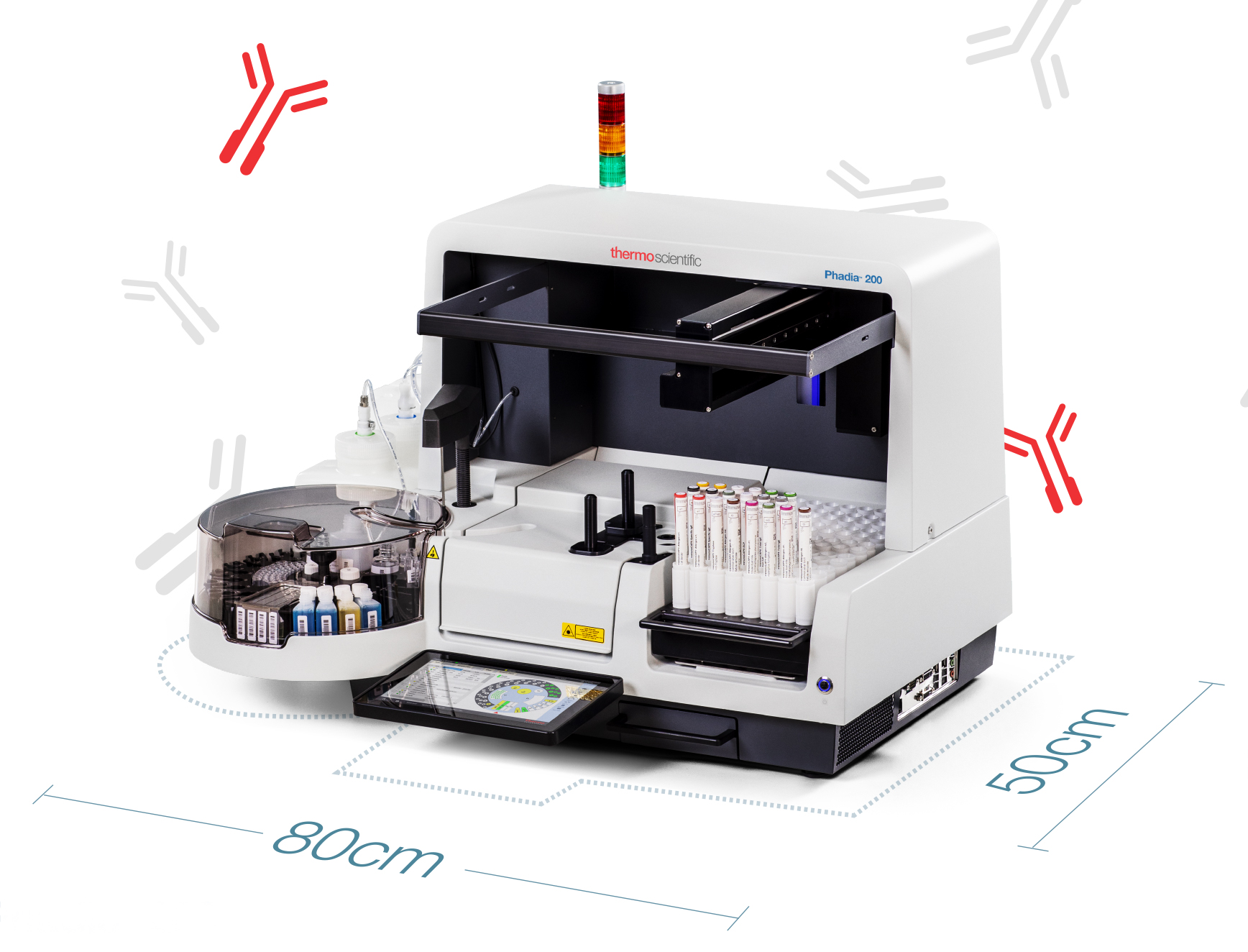 Visit our booth B:06 to learn about the latest advancements in sIgE blood testing
ImmunoCAP™ – New furry animal allergen components (Can f 4, Can f 6 & Fel d 7*) to identify IgE sensitization.
ImmunoCAP™ ISAC – Updated profile of our multiplex test with allergen components helping you improve diagnosis of food and inhalant allergy.
Phadia™ 200 – A new fully automated, benchtop system that brings aid for allergy diagnosis into laboratories with limited space.
Download Program as a reference for the show.
*ImmunoCAP™ Allergen e229, Allergen component rCan f 4, Dog, ImmunoCAP™ Allergen e230, Allergen component rCan f 6, Dog. ImmunoCAP™ Allergen e231, Allergen component rFel d 7, Cat.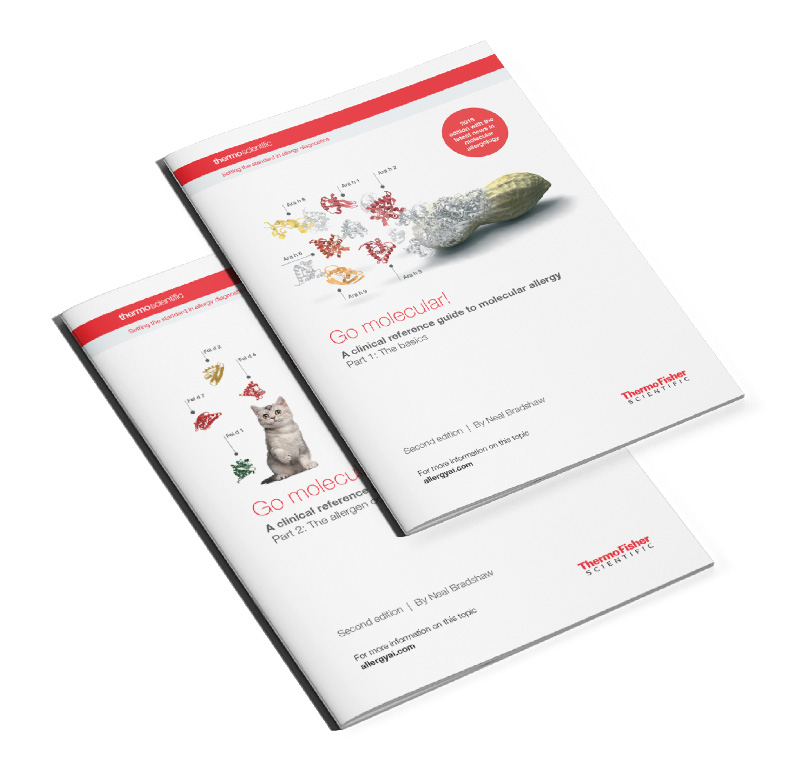 Pick up your 2019 editions of
Go Molecular!
Sign up to receive email updates on new developments from Thermo Fisher Scientific and receive free copies of the books.
At our booth B:06 to receive Part 1: The Basics.
Join our Company Sponsored Symposium to receive Part 2: The allergen components.